Manage and monitor where your money goes with this personal finance dashboard.
Even if you're not interested in building your own interactive personal finance dashboard, in this step by step tutorial you'll learn a load of tips, tricks and techniques you can apply to any dashboard you build.
There are no fancy tools or add-ins required, just regular Excel.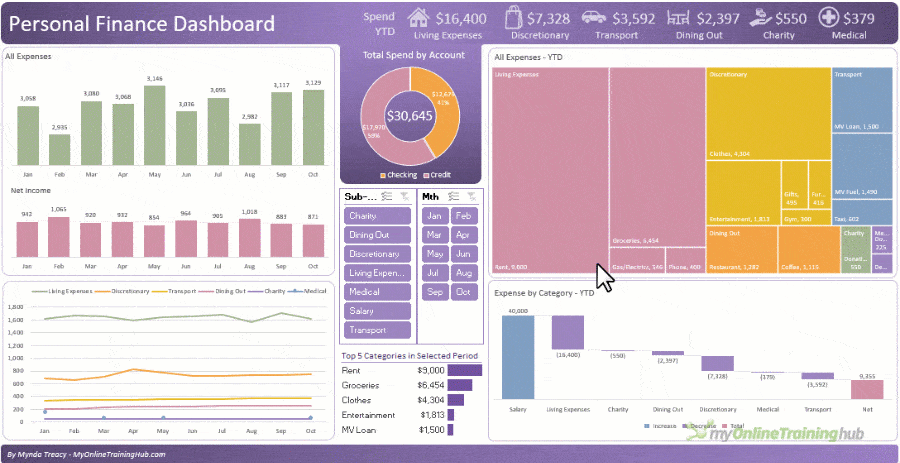 Watch the Video

Download the Excel Dashboard
Enter your email address below to download the sample workbook.
By submitting your email address you agree that we can email you our Excel newsletter.
Please enter a valid email address.
Download the Dashboard
. Note: This is a .xlsx file please ensure your browser doesn't change the file extension on download.
Techniques Used to Build Personal Finance Excel Dashboards
Learn More
The topics above are a great start, but if you'd like to take your Excel skills further, please consider my Excel Dashboards Course – A comprehensive course designed to give you the skills to build dashboards for any industry.