Creating Interactive Excel Dashboards
Excel 2007, 2010, 2013, 2016, 2019 and Microsoft 365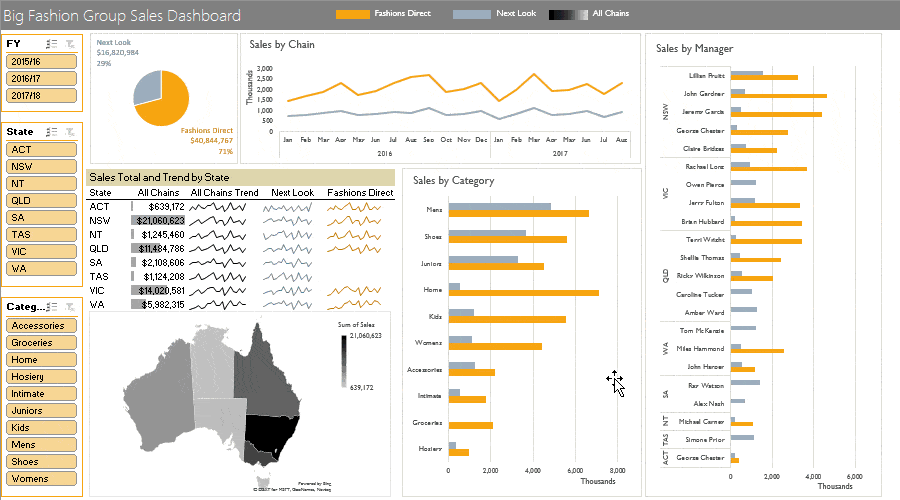 Transform Your Excel Career With Excel Dashboard Skills
In this webinar I'm going to teach you how to build this interactive Excel Dashboard that you can update in less than 1 minute.
Yes, that's update the whole report with new data in less than 1 minute. Plus you get a copy of the Excel Dashboard file.
Just think what you'll do with all your spare time!
Dashboards Using Power Query & Power Pivot
Excel 2010, 2013, 2016, 2019 and Microsoft 365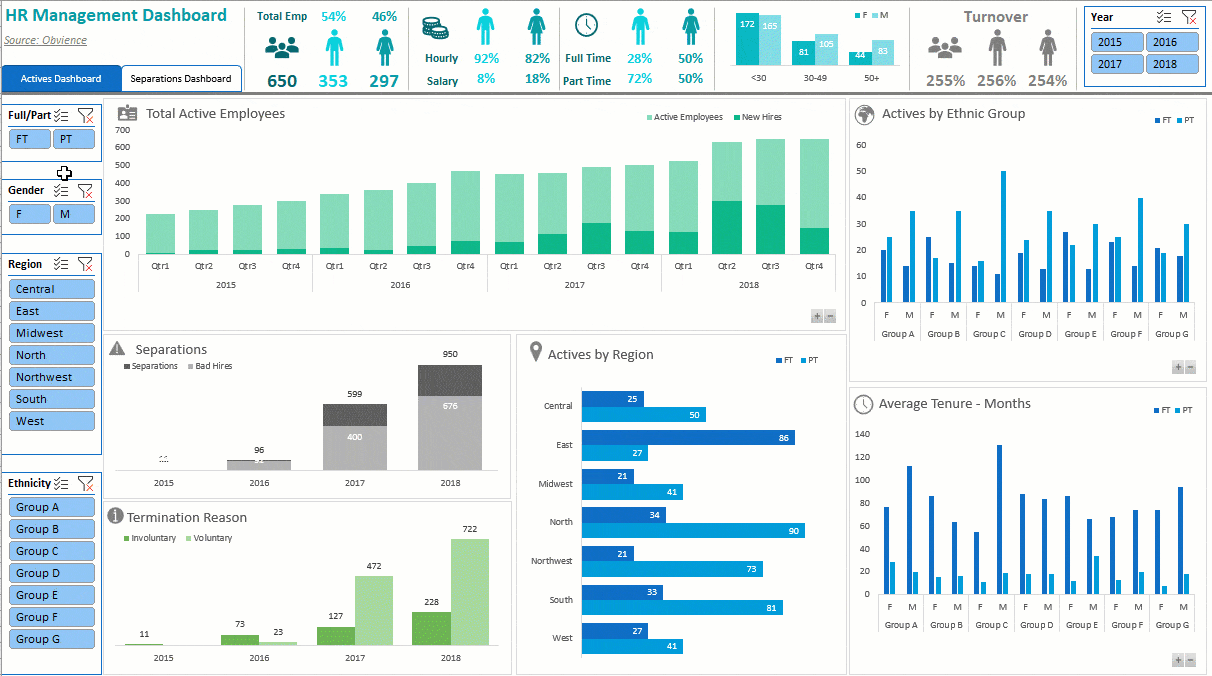 When your colleagues see what you can do with Power Query and Power Pivot they'll think you're performing some kind of Excel magic!
In this webinar I'm going to show you how to use Power Query to get data from multiple sources, filter and clean it, send it to Power Pivot and create relationships between data tables.
Then I'll mash it up in PivotTables to create this interactive Excel Dashboard.
Sign up for the webinar and download the Excel Dashboard file to keep.
Note: Power Query is available with all versions of Excel 2010, 2013, 2016, 2019 and Microsoft 365.
Power Pivot is available with the desktop version of Excel 2010 and Excel 2013/2016 Office Professional, Office 2019, Microsoft 365, or in the standalone versions of Excel 2013/2016.
Power Pivot is not available for Mac. Power Query is available for Mac but does not have the same functionality found in Windows.
Presented By :: Mynda Treacy, Microsoft Excel MVP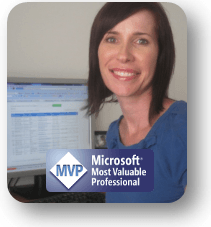 Hi, I'm Mynda Treacy.
I'm a CIMA qualified accountant and my first spreadsheet foray was with Lotus 1-2-3 in 1995.
Back then I was working in the City of London and I spent 8 years in investment banking as Global IT Financial Controller.
It wasn't long before we moved to Excel and that was all I did, day in, day out.
I now run several online courses and have trained tens of thousands of people from all over the world and from a vast array of industries.
Every year since 2014 I have received the Microsoft Excel Most Valuable Professional award for my contribution to the Excel community.
What previous attendees have said...
"Amazing, amazing, amazing. Lots to learn but what a brilliant insight into the new methods available with the Power series add-ins.
I am now going to redesign my formula based dashboards using PowerQuery and PowerPivot in order to make them far easier to maintain by non 'expert' Excel users.
I would highly recommend your training courses to anyone out there needing to gain access to expert knowledge about meaningful methods of data reporting.
Thanks again Mynda for allowing us access to your Excel knowledge. MVP well earned!
So clear, so good, so practical.
I consider myself pretty good with formulas and VBA programming after using Excel for more than 25 years in my job as a Master in Engineering. Nevertheless, I have learnt in this webinar a bunch of new technical things. You've been brilliant, Mynda
"I've been using Excel for over 10 years and I'd like to take the time to say thank you.
That was definitely one of the best courses I've ever taken.
It was incredibly informative, insightful and taught me a few tips and tricks that will surely aid me in producing automated dashboards. Thank you for sharing the course materials.
Nothing short of excellent! "
"I consider myself quite good at Excel, but your mastery of it leaves me in the ashes.
The dashboard presentation was dazzling."
"This was very, very well done.
Most webinars are thinly veiled info-mercials lacking worthwhile content. This webinar contained tips and helpful information that I can actually use right now. Thank you!"
"I have enjoyed the webinar and found it great in its information.
Very dense information that in just one hour you represented what I have spent days reading books about this subject.
I particularly like how to use slicers to make interactive dashboards without using any VBA.