30 Day Money Back Guarantee/Refund Policy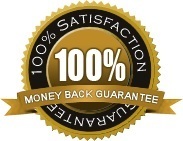 At MyOnlineTrainingHub.com we want you to know that your purchase is 100% risk free.
If for any reason you decide you want a refund, simply Contact Us within 30 days of signing up and we will promptly refund 100% of your money, no questions asked.
In order to qualify for a refund, the course must not have had more than 30% of the videos watched.