This course tackles the age-old issue of financial modelling head on and breaks down the seemingly complicated process into small segments that are easily digestible.
Furthermore, it offers you the ability to learn at your own pace, jumping in and out as and when you like!
Quick Stats:
465 interactive slides
6+ hours of video lessons
25 questions
1 financial model broken down into 28 easy steps
30+ hands-on Excel workbook walkthrough files.
Sample Module
Who Is This Course For?
Anyone who needs to understand the three primary financial statements: namely, the Income Statement, Balance Sheet and Cash Flow Statement. These should be understood thoroughly by everyone involved in the business decision making process.
Only through understanding the core concepts can you avoid the common mistakes that people make when working with these three statements.
Our Financial Modelling online course allows you to learn the core concepts of the three financial statements, at your own pace!
This course also offers flexibility in learning methods, presenting key knowledge points in interactive slides, for the hands-on learner, or presenting the same knowledge points in videos for the visual learner.
Who Is the Instructor?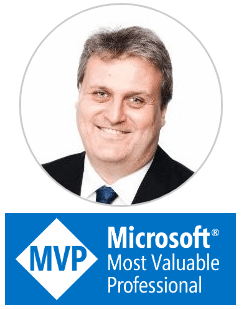 Dr. Liam Bastick FCA FCMA CGMA MVP
Liam has 30+ years' experience in the development of financial models, auditing, valuations, M&A, strategy, training and consultancy.
His experience covers many different sectors including banking, energy, media, mining, oil and gas, private equity, transport and utilities.
Liam headed Ernst & Young's modelling team in Melbourne as well as being Assistant Director in London for their strategic valuations team.
He was a senior member of the UK Post Office's M&A and strategy teams, and worked for / assisted various Australian companies including BPM, Corality, Navigator Project Finance, PKF and SumProduct.
He has worked with many internationally recognized clients throughout Europe, Asia, Australia and New Zealand, constructing and reviewing strategic, operational and valuation models for many high profile IPOs, LBOs and strategic assignments.
Liam regularly contributes to the Institute of Chartered Accountants in Australia (ICAA), Certified Practising Accountants Australia (CPAA), the Chartered Institute of Management Accountants (CIMA), Finance 3.0 and various LinkedIn specialist groups. He is also an experienced facilitator for ICAA.
Liam is a Fellow of the Institute of Chartered Accountants (ICAEW), a Fellow of the Institute of Chartered Management Accountants (CIMA) and is a professional mathematician.
Course Description
This course is jam-packed full of interactive slides that break down the modelling process, walking you through a step-by-step guide to to create your own financial model.
The 6+ hours of videos will also guide you through the entire modelling process, highlighting key practices along the way.
Our developers have crafted the questions to test key knowledge points for you to pick up on, to ensure you walk away with the most important points.
Finally, you get to keep the 30+ Excel walkthrough files for future reference.
Interactive Case Study
Starting with a blank Excel workbook at the beginning of the course, you will work through the course and develop a small, straightforward model that enables our methods to be demonstrated readily and practiced comprehensively.
Break down the complicated financial modelling process into bite sized, digestible chunks to be consumed at your own pace!
At the end of this course, users will have built a complete set of financial statements and will be able to repeat this process when building their own models.
Key Benefits
Understanding the differences between the three primary financial statements
Develop a straightforward approach that can be employed again for future financial modelling projects
Balance the dreaded balance sheet in seconds
Learn to avoid common mistakes
Learn at your own pace, anytime, anywhere!
Programme Outline
Layout Tips
Time Series Analysis
Error Checks
Financial Model Template Example
Financial Statement Theory
Control Accounts

Initial Structure of the Financial Model
Linking the Financial Statements
Example Model Build
Initial Structure
Adding Sheets
Creating the Financial Statement Worksheets
Revenue
Inventory
Costs of Goods Sold (COGS)
Operating Expenditure (OPEX)
Capital Expenditure (CAPEX)
Debt
Taxation
Equity

Single Entry Accounting
Opening Balance Sheet
Indirect Cash Flow
Wrap-up
Requirements:
Working internet connection
Computer or handheld device
Either Excel 2010, 2013, 2016, 2019, or Office 365
We do not recommend the use of the Edge browser
Online Only : 12 months online access to the course(s)
Online + Download : 12 months online access to the course(s) + download the course videos to keep
GST : Prices are shown exclusive of GST for Australian customers.
Choose Your Course


Financial Modelling Online
12 Months Online
---
Online Only Access To Course
---
One Payment for 12 Months Access
---
Unlimited 24/7 access
---
Pause, rewind, replay
---
Download Workbooks and Practice Data
---
*30 Day Money Back Guarantee
Financial Modelling Download
12 Months Online + Download
---
Online Access + Download & Keep Course Videos*
---
One Payment for 12 Months Access
---
Unlimited 24/7 access
---
Pause, rewind, replay
---
Download Workbooks and Practice Data
---
*30 Day Money Back Guarantee


*Notes
Videos will be available for download after the 30 day Money Back Guarantee period ends. You can watch the videos online in the meantime.
Membership and access to the training materials is for one person only. Logons are not to be used by multiple people.
Downloaded videos are to be used only by the registered member, they are not to be transferred/shared amongst other people.
You can request a refund provided that no more than 30% of the course videos have been watched.