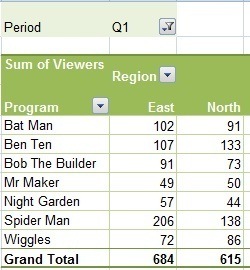 A pivot table is an incredibly powerful tool in Excel that can be used to analyze, explore and summarize your data.
Pivot Tables are in their element with huge amounts of data and allow you to create reports from this data in seconds.
Below is a list of our best tutorials on Pivot Tables.