Are you ready to take your Excel skills to the next level with our Excel Expert training course?
Do you want to pursue a career in Excel related work?
Are you finding that employers these days want 'Advanced Excel Skills'?
Or maybe you've started a new job that requires more advanced Excel skills.
Our Excel Expert course is designed to take you from zero to hero so you can confidently list 'Advanced Excel Skills' on your resume/CV, or quickly get to grips with the requirements of a new job.

Watch a Sample Tutorial on Troubleshooting Formulas

What You Get in the Course
Over 14 hours of video tutorials covering everything from beginner topics right through to advanced. Pick and choose what you need to learn to get your skills up to date, and skip the lessons you don't need.


Categorized tutorials - What might be advanced to one person is an intermediate topic to another. I've taken the guess work out and tagged each tutorial with a level (Beginner, Intermediate and Advanced). Now you can go to that job interview confident that you've mastered the advanced topics.


Applies to Excel 2007, 2010, 2013, 2016 and 2019/Microsoft 365


Formula Mastery - a huge range of formulas are covered including in depth understanding of array formulas and how they work. I've also included practice questions so you can truly master them.

The pace is pretty fast because I hate courses that waffle on. I like to get straight to the point so you're up to speed fast, and I've designed it so that if you need to re-watch anything you can rewind and replay the videos as many times as you like.


You can download the actual Excel files used in the filming.

Use them to practice what you learn and build your confidence.
Session 14 on Lookups and Statistics, and Session 15 on Conditional Logic include additional practice questions and answers, as these are some of the most important formulas to master.



The training is delivered online and tutorials are available to watch 24/7 at your own pace. Pause, rewind, replay as many times as you like.


12 months access to the online video tutorials and file downloads. There's even an option to download all videos in the course and keep them on your own PC forever.


When you've finished I'll send you a 'Certificate of Completion' which you can add to your resume/CV arsenal.


BONUS e-Book CTRL+SHIFT+ENTER Mastering Excel Array Formulas by Mike Girvin. This book leaves no array formula stone unturned. It's a must have in any Excel enthusiasts library and is included free with this course. The e-book is delivered via email 31 days after joining the course.



Who is behind the Excel Expert course?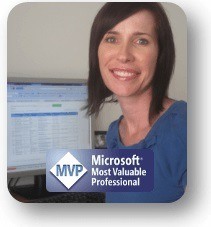 That would be me, I'm Mynda Treacy, Co-founder of My Online Training Hub.
I mostly teach the advanced topics and Jeff (our Certified Microsoft Office Trainer), mostly teaches the beginner and intermediate topics.
I have been working with Excel since 1995 and teaching since 2010 (not including teaching many colleagues over the years), and I'm excited to be able to share what I have learned with you.
Back when I started using Excel I was lucky, in that you weren't expected to know how to use it!
Those days have long passed and now you need to at least list 'Advanced Excel Skills' on your resume/CV to even get an interview.
Then in the interview expect to be tested on a myriad of tasks including advanced formulas like VLOOKUP, IF, SUMPRODUCT, INDEX and MATCH to name a few, plus other features like PivotTables, Conditional Formatting, and maybe even Macros.
And that means you need to be confident that you genuinely have 'Advanced Excel Skills'.
What you learn in this course will apply to all you do in Excel. From best workbook design, right through to advanced formulas and charting.
Once you've completed the course and practiced what you learn you'll be able to confidently state on your resume/CV that you have 'Advanced Excel Skills' so you can pursue that new job opportunity, get that promotion, or comfortably tackle the tasks in your new job.

Choose Your Membership Level
You can take the Excel Expert course on its own, or do it together with our Premium course, which includes Word and Outlook.
Use the Currency Changer below to change currency
Online Only : 12 months online access to the course(s)
Online + Download : 12 months online access to the course(s) + download the course videos to keep
GST : Prices are exclusive of GST for Australian customers.
*Videos will be available for download 30 days after signing up. Note: prices are +GST for Australian customers.





Love It or Get It Free Guarantee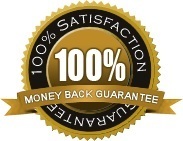 This course is being taught online ... so it's not like you have to send anything back if you're not happy.
So here's the deal:
Enrol now and take up to 30% of the course. I mean REALLY take the course. Download the workbooks, watch all the videos, ask me questions. Get as much out of it as you can.
Once you're done, ask yourself, "was this worth it?"
If your answer isn't a resounding YES, then let me know within 30 days and I'll refund you, no questions. So you literally have nothing to lose.
Notes
Videos will be available for download after the 30 day Money Back Guarantee period ends. You can watch the videos online in the meantime.
Membership and access to the training materials is for one person only. Logons are not to be used by multiple people.
Downloaded videos are to be used only by the registered member, they are not to be transferred/shared amongst other people.
You can request a refund provided that no more than 30% of the course videos have been watched.