An awesome new feature available in Office 365 are Icons. You'll find Excel Icons in the Insert tab of the ribbon in the Illustrations group: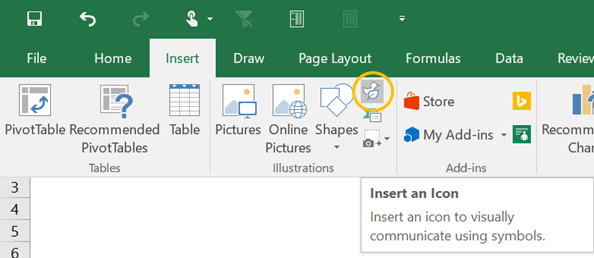 There's a gallery of icons available and they're grouped into categories to make them easily searchable: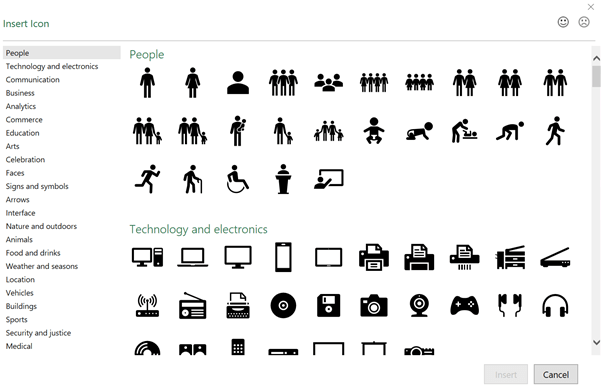 Update 1: You can use ALT Codes to enter 1000's of symbols too.
Download the Workbook
Enter your email address below to download the sample workbook.
By submitting your email address you agree that we can email you our Excel newsletter.
Please enter a valid email address.
Working with Excel Icons
Simply select the Icons you want to insert by clicking on them which will check the box in the top left of the icon and then click 'Insert':
This downloads a scalable vector graphics (SVG) file.
Note: you must be connected to the internet for Icons to be available as they are downloaded each time you insert them. The downloaded icons are then stored in your workbook so you can go offline and they will remain intact.
Formatting Icons
Resize the icons using the pull handles which are available when the icon is selected, or adjust the height and width on the Format tab: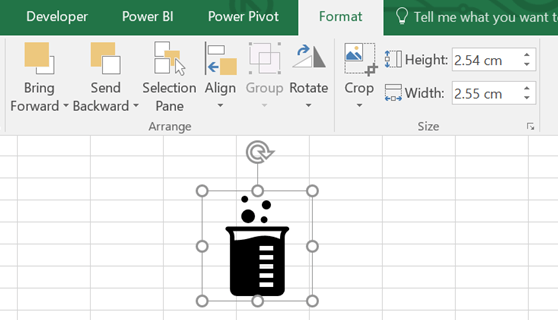 Tip: use the corner pull handles to retain the aspect ratio when resizing.
You can format the icon colour via the Graphics Tools: Format contextual tab which is available when the icon is selected: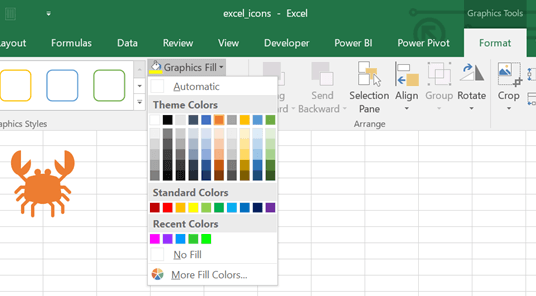 You can also add an outline in a different colour: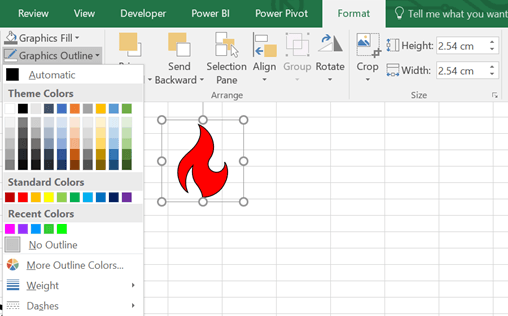 You can't colour separate parts of an icon, however if it has a cut out section then you can insert other shapes behind the icon and colour those shapes:
Some icons lend themselves to nice layering effects: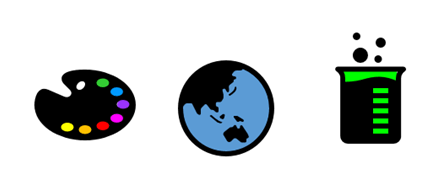 Tip: use the 'Bring Forward' and 'Send Backward' tools on the Graphics or Drawing Contextual tabs to arrange the order of the icon and shape:

Graphics Effects like shadows, reflections etc. are also available: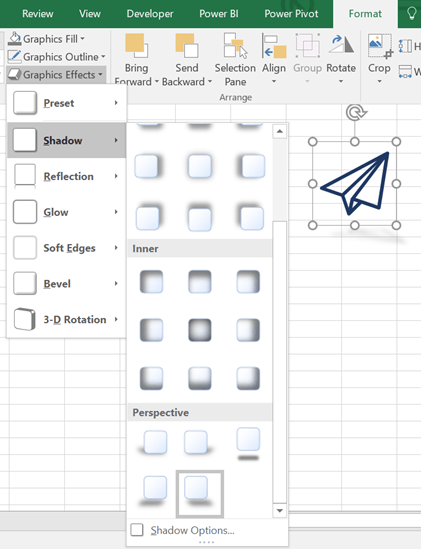 Use the Rotate menu to flip or change direction of an Icon: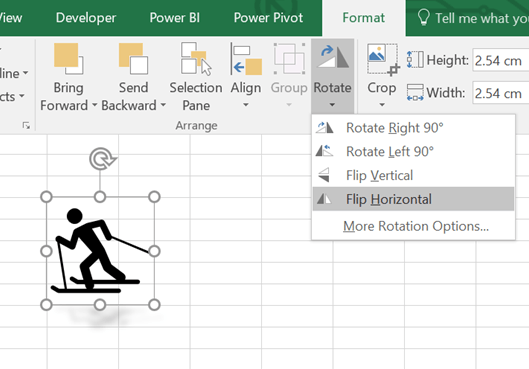 Uses for Excel Icons
I'll mostly be using icons for my blog posts, but other ideas that come to mind are:
Use them as a button; assign a hyperlink or macro to them (right-click > Assign Macro):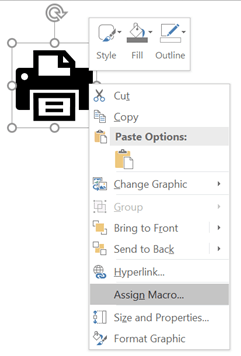 Use them to create info graphics
Use them (sparingly) to add visual interest in your Excel workbooks and Dashboards
Icons are also available in other Office programs like PowerPoint and Word