Dashboards give a visual snapshot of your business performance. They typically show data spread over time and grouped by category. The most common dashboard examples are based on financial data, so in this video tutorial I'll show you how to build non-financial Excel dashboards.
I'll be including some techniques I haven't demoed in any of my other dashboard tutorials so stay tuned to the end.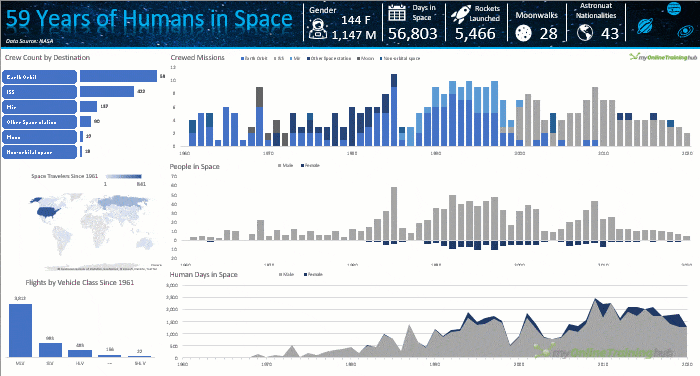 This dashboard uses Power Query and Power Pivot which are available in Excel 2010 onward. However, there are some limitations depending on the version of Excel that you have. Click the links below to see if your version of Excel is compatible:
Watch the Video

Download Workbook and Data
Enter your email address below to download the sample workbook and data.
By submitting your email address you agree that we can email you our Excel newsletter.
Please enter a valid email address.
Techniques Used to Build Non-financial Excel Dashboards
Learn More
The topics above are a great start, but if you'd like to take your Excel skills further, please consider our courses below:
Excel Dashboards Course – A comprehensive course designed to give you the skills to build dashboards for any industry.
Excel Power Query Course – automate the gathering and cleaning of data with Power Query.
Power Pivot Course - work with big data spread over multiple tables. Create relationships between the tables and write advanced DAX measures that extend the capabilities of regular PivotTables.