Excel mini charts are a great alternative to Sparklines.
Mini charts are just regular charts made really small. You might consider using them instead of Sparklines when you want something other than column, line or win/loss charts. For example, the table below contains mini area charts: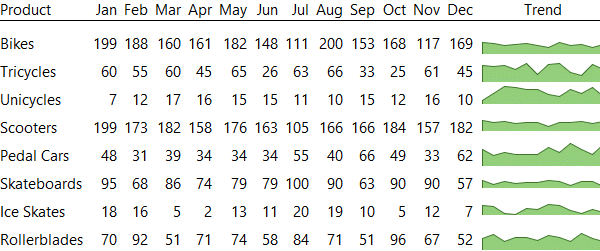 Ok, so an area chart isn't much different to a line chart. But with Sparklines you can't display two series in the one chart, like these budget and actual mini charts below: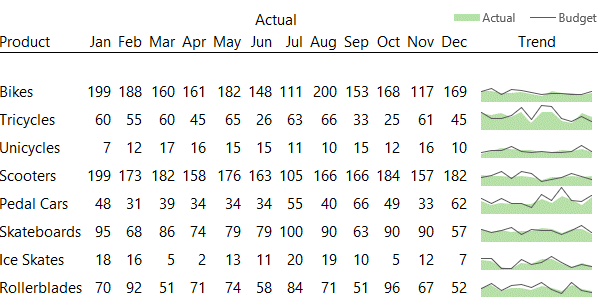 And there's no Sparkline equivalent for this variance chart below: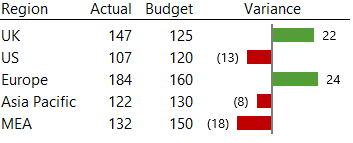 Excel Mini Chart Workbook Download
Enter your email address below to download the sample workbook.
By submitting your email address you agree that we can email you our Excel newsletter.
Please enter a valid email address.
Watch the Video

Inserting Excel Mini Charts
There are a few tricks to creating Excel mini charts. Especially because we want them to resize automatically with the row and column height.
Step 1: Select the chart data > Insert tab > choose your chart.
Step 2: Remove the title, axes and grid lines. Basically, you want to remove any clutter from the chart because you don't have space to display it in a mini-chart:
Step 3: Resize the plot area so that it extends to the outer edge of the chart area…you need every millimetre of space for the mini chart: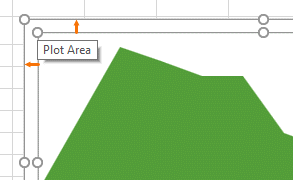 Step 4: Hold down the ALT key while you left click and drag the outer edge of the chart to the cell you want it in. Then resize the chart to fit in the cell while holding down ALT. This will snap the chart to the cell so that if you resize the row/column the chart will also resize.
Rinse and repeat for additional cells.
Below is an animated image of the steps listed above: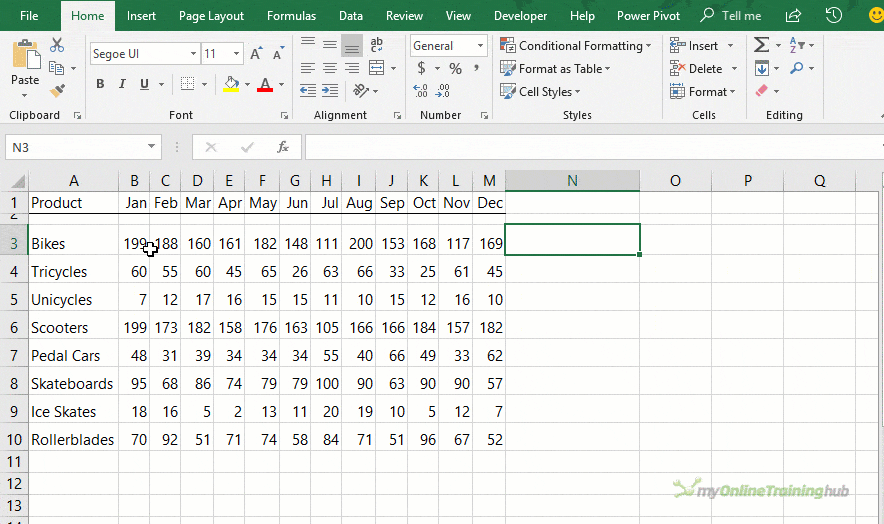 The variance chart is slightly different in that it's a single chart plotting just the variance values in column D:

Update: to set the negative variance bars to red, select the series > Format Data Series > Fill; Invert if negative. See image below.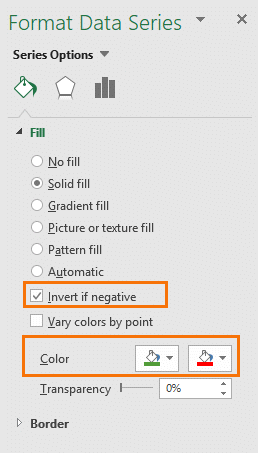 Big thanks to Jon Peltier, Excel MVP, for the 'Invert if negative' tip!
Tip: for presentation purposes you can hide column D and just use the chart to convey the variances.
Excel Mini Chart Tips
It doesn't suit every chart type - while you can make any chart into a mini chart, not all charts are suitable for a small space.
Go easy on the formatting – you've got a small space so don't clutter it with unnecessary formatting.
Related Tutorials