Excel templates can save you time designing, setting up and standardising forms and reports. There are hundreds of free templates covering many types of documents and themes available for all Excel users. Excel templates work in the Excel desktop app and Excel Online.
Watch the Video

Free Excel Templates
You'll find free Excel templates via the File > New menu in the Excel desktop app (shown below), or in your browser at Templates.Office.com or at Office.com/create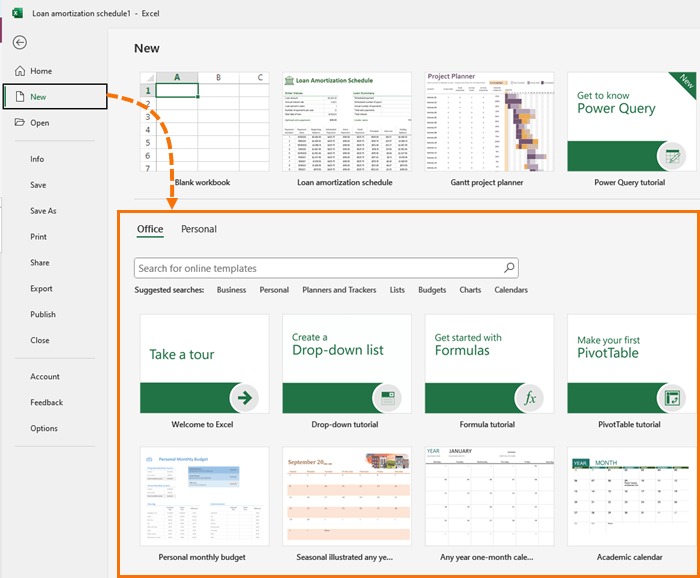 Search by category by clicking on the 'Suggested searches' or type a search term in the search box (you need to be connected to the internet for this).
Selecting one of the thumbnails gives you more information about the template, including who developed it: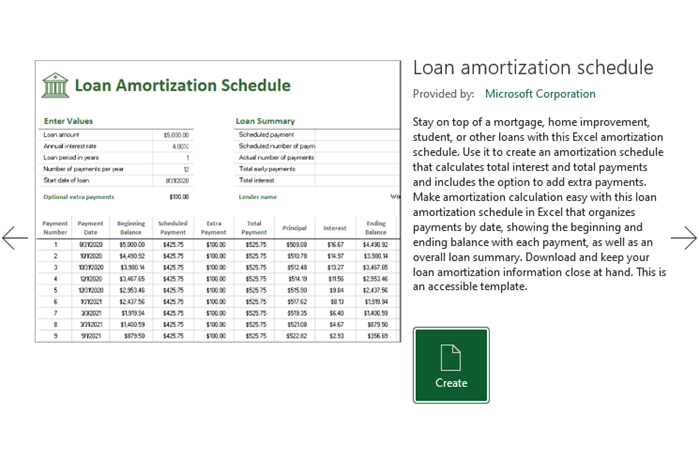 Not only can you use templates to save time and standardise documents, they're also a great way to learn techniques including advanced approaches to structuring files, best practices, and formulas. In the image below* you can see an example of a well-structured formula that leverages Excel Table structured references: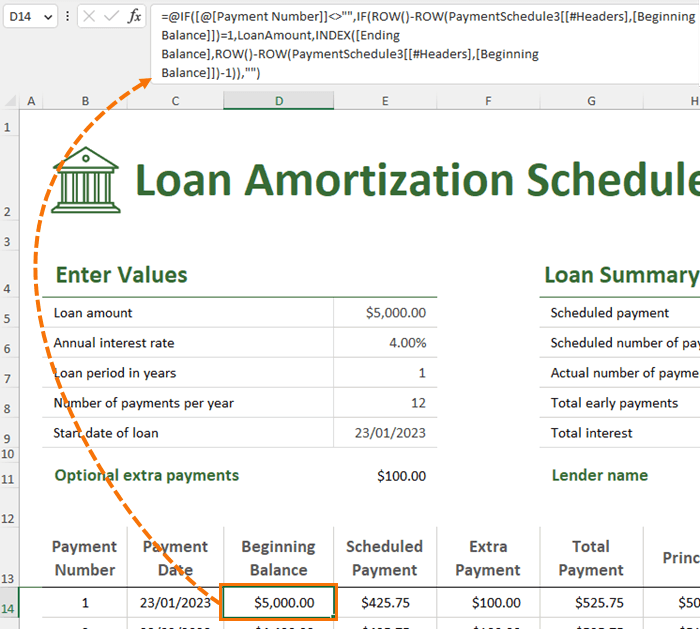 If you have a Microsoft 365 account, you can also download Premium templates (*like the one above) when logged into the Excel desktop app or online here: https://templates.office.com/en-us/premium-templates.
Note: some of the Premium Templates use Wolfram Data which unfortunately, will only be supported until June 11, 2023.
You can modify templates to suit your needs, changing colours, layout, formulas just like any other spreadsheet. When you save the file, you'll be prompted to give it a new name and file location so you don't overwrite the template.
Templates are also available for other Office programs like Word and PowerPoint via the File > New tab in each application or at Templates.Office.com or Office.com/create
Personal Excel Templates
You can create your own templates by saving the file as a .xltx file type, or for macro enabled templates, a .xltm file type.
When you choose one of these file types, you'll notice the file location is automatically changed to the local drive where templates are stored: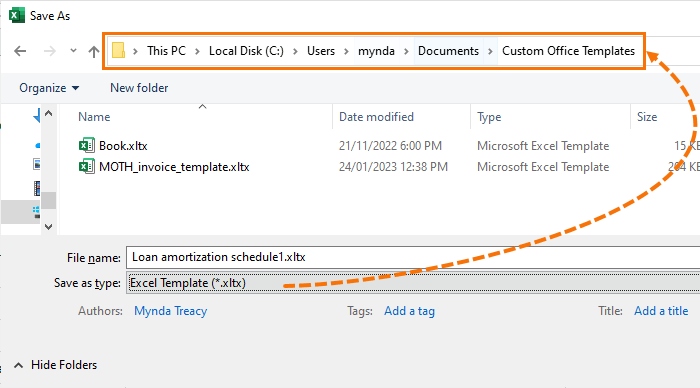 This means personal templates saved here are not available when using Excel Online. However, you can always save them on OneDrive or SharePoint and open them from there. As long as it is saved as a .xltx or .xltm file type, you will be prompted to make a copy of the file when saving it.
Other Free Excel Template Resources
Of course, Microsoft are not the only source of free Excel templates. There are plenty of websites offering them, but one of the best and most comprehensive I found is Vertex42.com. You can get both free and paid for templates here. Please note that we don't make anything for recommending them if you do choose to buy one of their templates.
Another source of templates are my Excel Dashboard tutorials. Each comes with the completed Excel file available to download. You'll find many of them on our workbook downloads page.