Labeling charts is useful if the reader needs to know the exact value for each point.
We can position labels left, right, above, below or overlaid (centred) on the line. However, when you overlay line chart labels it typically looks messy, as you can see below: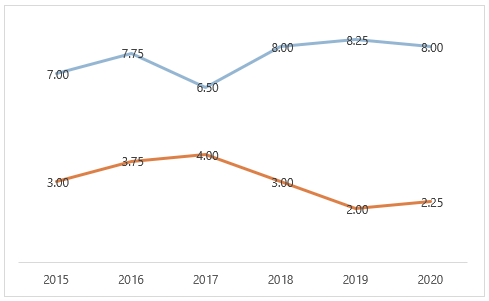 This is easily solved with some formatting to achieve this effect: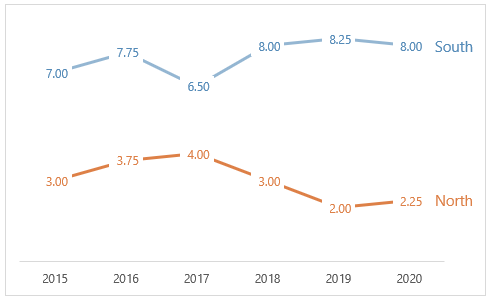 Download Workbook
Enter your email address below to download the sample workbook.
By submitting your email address you agree that we can email you our Excel newsletter.
Please enter a valid email address.
Watch the Video

Steps to Overlay Chart Labels
Step 1: Add Data Labels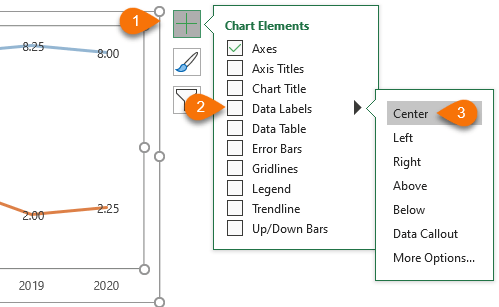 Step 2: Format Labels
Left click on one of the labels to select them all then press CTRL+1 to open the Format Data Labels pane where you select the paint bucket and set the fill to solid white: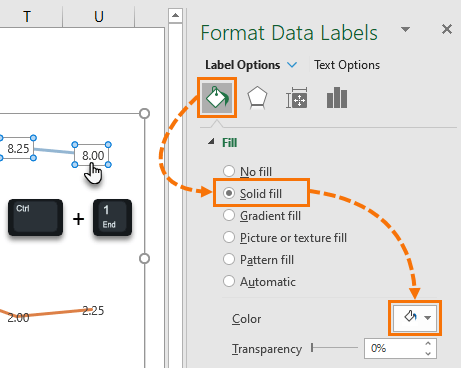 Step 3: Format Label Text
Click on the Text Options in the Format Data Labels pane and format the font the same colour as the line.
Tip: If the line is a pale colour, choose the next shade darker.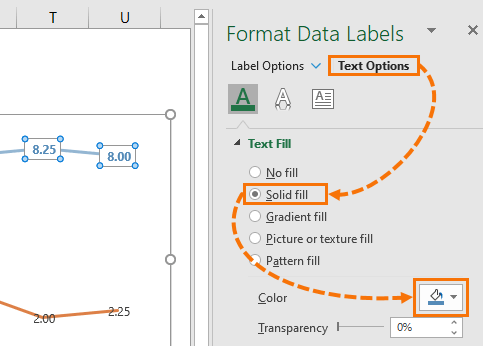 Repeat for the next series.
Step 4: [Optional] Add a Manual Legend
You can add the built-in legend if you want, however with line charts like this I like to label the end of the lines using text boxes. You'll find them on the Insert tab of the ribbon: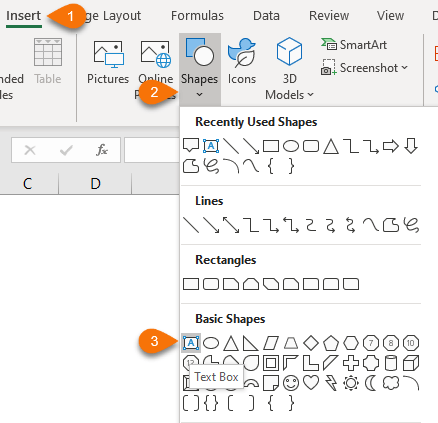 Tip: Colour code the legend labels to match the line. Your end result should look like this: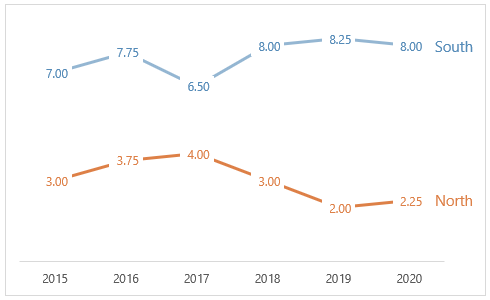 If you find the labels too much, consider only labelling the first and last points: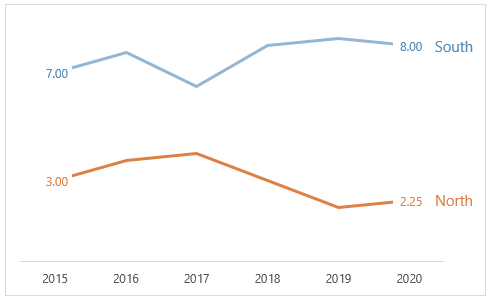 To remove the extra labels, left click on each one twice (slowly so as not to double click), then press the delete key.
Related Topics