Today I'd like to share with you a video tutorial by Isaac Gottlieb on supply-chain decision making from his book Next Generation Excel.
Isaac teaches over 2,000 MBA students a year at Columbia, NYU and Temple U and over 3,000 undergrads on-line.
See how he uses the Solver to find out the ideal location for a manufacturing plant. He then takes the output and plots it on a scatter chart, adds some scroll bars and a sprinkling of magic dust and makes it do this (watch the red marker on the map):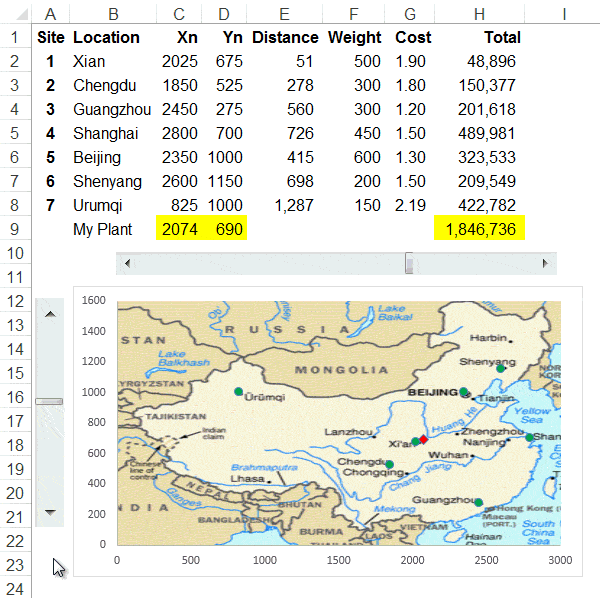 Here is the video:
Now I know it's not every day you need to calculate the ideal location of a manufacturing plant, but take a few minutes to think about how you could use one or more of the tips in this video and apply it to your work.
Enter your email address below to download the sample workbook.
By submitting your email address you agree that we can email you our Excel newsletter.
Please enter a valid email address.
If you'd like to learn how to incorporate interactive features like this in your Excel reports and charts check out my Excel Dashboard course.
Where's the Solver?
The Solver is an add-in. If you don't already have it on the Data tab of your ribbon you can add it by going to Excel Options (Office button or File tab) > Add-ins: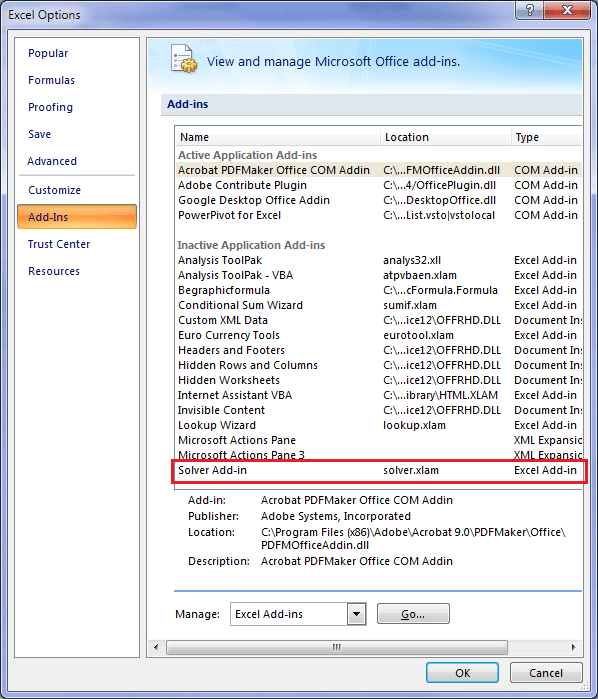 Then you should have this:

Where is the Scroll Bar?
On the Developer tab of the ribbbon.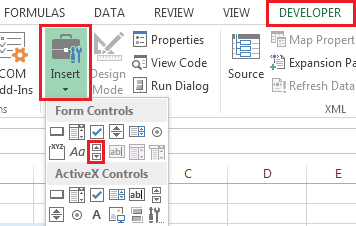 If you don't have the Developer tab available you can add it:
File Tab (2010/13), or Windows button (2007) > Options > Customize Ribbon; check the Developer box under Main Tabs in the right selection pane.
Thanks
Thank you Isaac for allowing me to share this tutorial.
If you liked this please share it with your friends and colleagues on LinkedIn, Google +1, Facebook or Twitter, or leave a comment below.