Inserting text into a text box is one cool trick, but being able to have that text update when your data changes without you having to lift a finger is another.
Here's an example below. You can see when the selection in the PivotTable is changed, the labels on the chart automatically update too.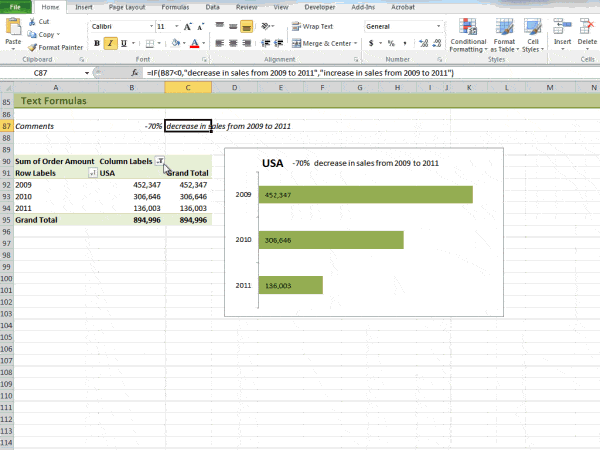 Watch the video below to see how I did this.
How To Link a Text Box To a Cell
Insert text box - On the Insert tab of the Ribbon > Text Box
While text box is selected put your cursor in the formula bar and type in = and then click on the cell you want to link to
Press ENTER.
Want More?
This video is an extract of my Excel Dashboard course.
This course will teach you how to create clear, dynamic, interactive graphical reports.
Read more about the dashboard course and sign up for an early bird discount.