I arrived back from the 2014 Microsoft MVP Summit in Seattle on Sunday a little tired but bounding with excitement for the future of Excel.
It was wonderful to meet my Excel Idols - the other Excel MVP's and wax lyrical about Excel and other geeky topics. Microsoft took great care to make sure the Summit was a worthwhile experience and our every need was catered for, from the non-stop food and drinks to the chartered busses that ferried us from the hotels to the Microsoft campus, which in itself was awe inspiring.
Going behind the scenes of Excel and meeting the developers, seeing what they have planned for the future and understanding the challenges they face in keeping a program that is 27 years old up to date and capable of running on any device was more than I could ever have dreamed way back in 1995 when I wrote my first formula.
Since most of the Summit was under NDA I'm not able to share the details with you but here are a few snaps: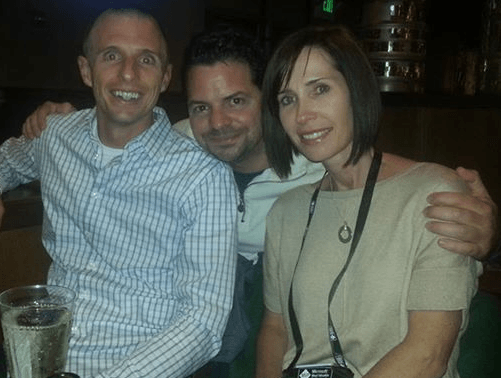 L to R: Jon Acampora – Excel Campus, Frederic Le Guen - Excel-Exercise.com, Moi.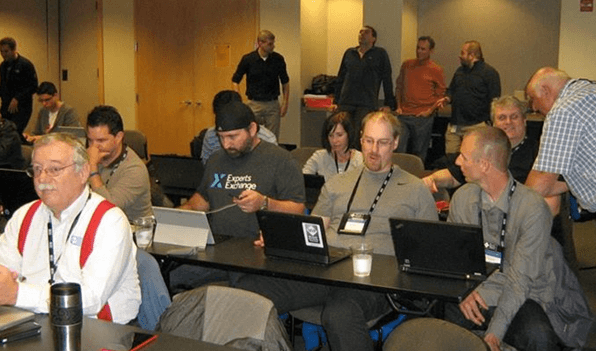 Day 1: see if you can spot me.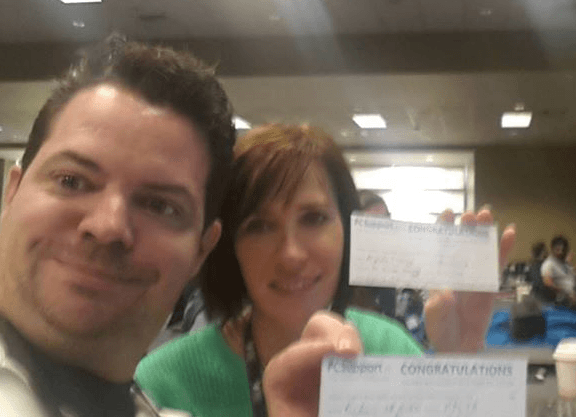 Frederic and I with our prizes. Mine was a subscription to PowToon.
Below is a video at the Summit Showcase held on the first evening filmed by Excel TV hosts, Rick Grantham, Jordan Goldmeier and Oz du Soleil. It's long but if you skip ahead to the 42 minute mark you'll see the Excel MVP's descend on the Excel TV stand, including myself, plus Clippy makes an appearance at 2hrs 42min.
Now, it wouldn't be an Excel post without an Excel tip so here's one I learnt from fellow Excel MVP, Bob Phillips:
Using the % sign as an Operator
Did you know that just like + and –, the % sign can also be used as an operator. Let's take this formula =ROUND(A2*A3%,0) in cell B3 below:

You can see that it returns 150 which is 50% of 300. It works because the % operator is evaluated before the * operator so effectively the formula is the same as:
=ROUND(A2*A3/100,0)
If we look at the Evaluate Formula tool we can see it in action: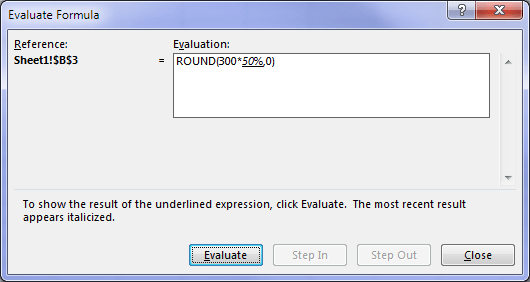 I don't know about you but I reckon I've wasted at least 1000 key strokes over the years dividing values by 100 to convert them into percentages 🙂