There is a new style of comment available in Excel for Office 365 users*. They're technically called Threaded Comments, but they'll be known as 'Comments' and they look like this: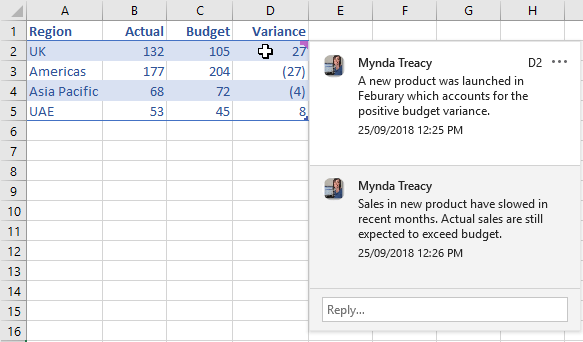 *Threaded comments are being made available to Office 365 users on a gradual basis over several weeks.
Excel threaded comments allow you to string several comments together, including comments from other users, to form a conversation style thread.
Old-style Comments
The old-style legacy comments we've known forever have been renamed 'Notes' and are still available from the Review tab: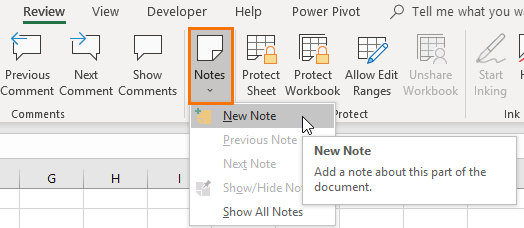 Or the right-click menu: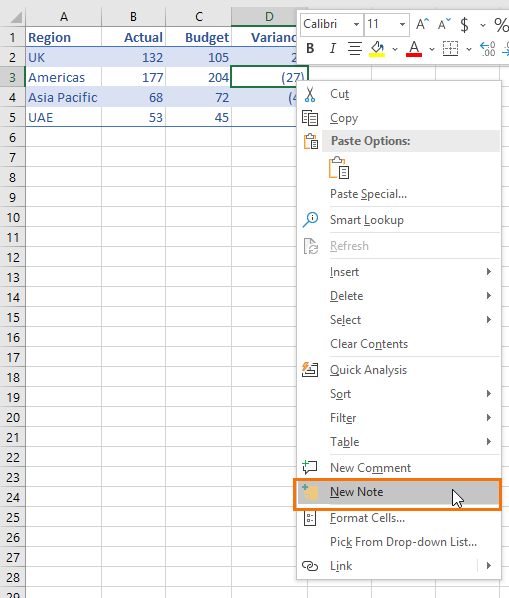 Inserting Excel Threaded Comments
You'll find Threaded Comments on the Review tab: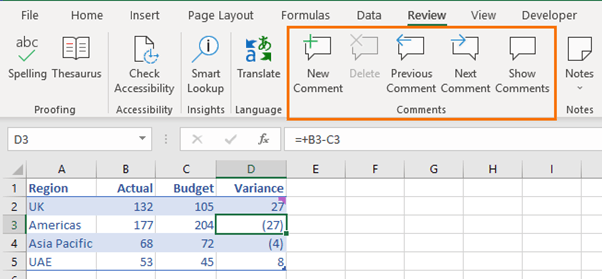 Or the Insert tab > Comment: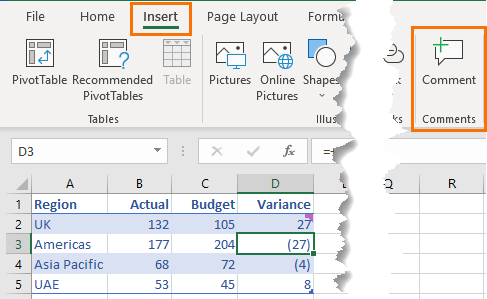 Or from the right-click menu: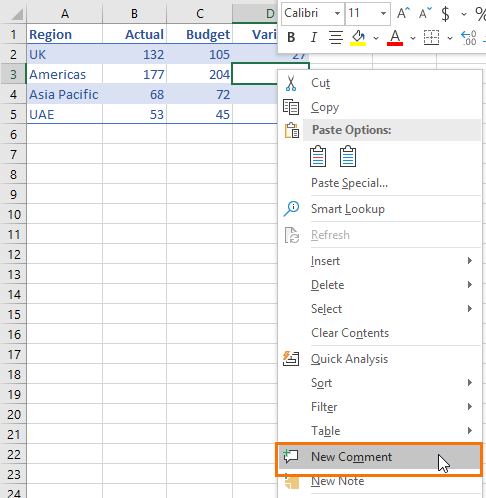 Excel threaded comments are intuitive to use; simply type your comment in the field and click the green arrow to complete it or press CTRL+ENTER: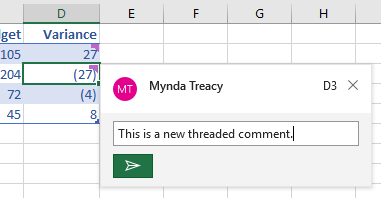 Hover your mouse over the comment box to reveal the 'Edit' button or click the ellipses to delete the thread: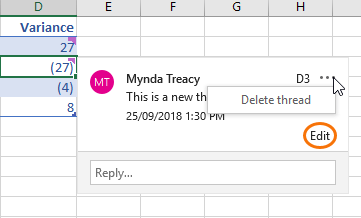 Tip: Notice the new threaded comment purple indicator in the top right of the cell.
View Threaded Comments
You can open the Comments task pane and see a list of the comments on the active sheet: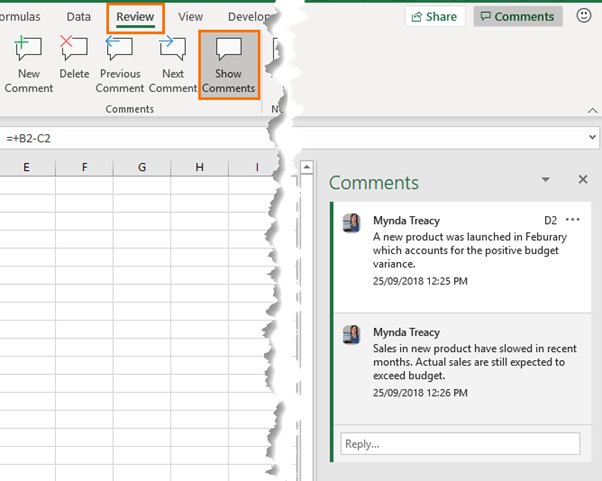 Note: When this pane is open the comments don't display in a tooltip when you hover over the cell.
Tip: The Next and Previous Comment buttons on the Review tab jump you through the comments in the workbook.
Printing Threaded Comments
The new threaded comments can only be printed on their own sheet, whereas the legacy comments can still be printed as displayed on the sheet.
Backward Compatibility Issues for Threaded Comments
Older versions of Excel don't support threaded comments. Instead you'll see a copy of the comment unthreaded in plain text like this: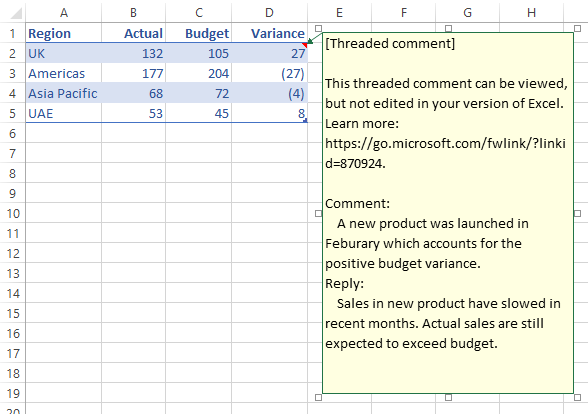 Caution: If you edit a threaded comment, when the file is reopened in a version of Excel that supports threaded comments it will remove your edits.
If you'd like to use threaded comments but don't have a version of Excel that supports them then you can save the file on OneDrive or SharePoint and open the file in your web browser. This will enable you to see threaded comments and edit them.
If you need your file to remain compatible with older versions of Excel and you need others to be able to edit the comments, then you should stick with the legacy style comments called Notes.
If you typically use comments to store shapes, objects, formatted text and images then you'll be disappointed to find that threaded comments don't support these features. However, you can still use Notes via the Review tab.
Converting Comments to Threaded Comments
Soon* you'll be able to convert legacy comments to the new threaded comments by right-clicking and replying to the comment. Excel will ask you to convert all comments at once. You can't convert individual comments.
Caution: Converting legacy style comments to the new threaded comments will remove any shapes, objects, formatted text and images.
*At the time of writing the ability to convert legacy style comments to threaded comments is not released.