Last week I wrote about how I used Excel to design a Minecraft cake. The response to that post was bigger than I expected and it was nice to know that many of you use Excel for extraordinary things too.
One of the emails I received was from my friend and Excel extraordinaire, Roberto Mensa of Excel Blog E90E50 with this adaptation of the Minecraft cube as a 3D report matrix.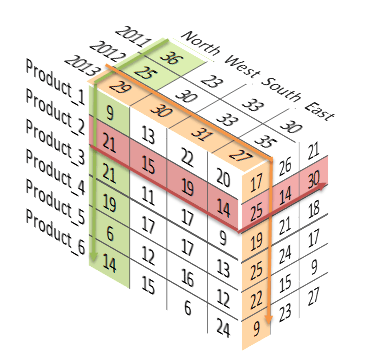 It certainly jazzes up the usual boring old financial statements. Here's what they looked like before (am I showing my age saying 'jazzes up'? Perhaps 'pimps up' is more 2014, or is that old now too…oh, forget it):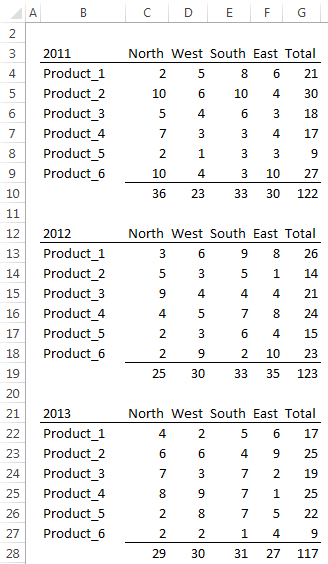 Now we can view the totals from different perspectives (no pun intended ;-)):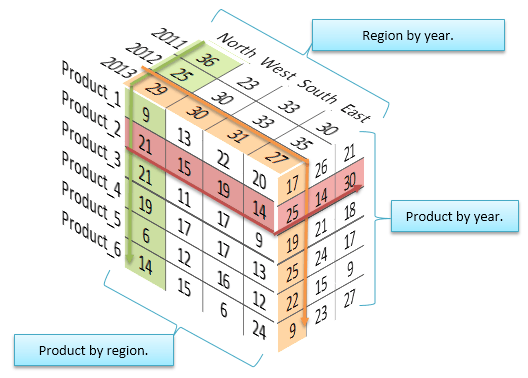 I know this cube can't replace the more detailed financials but it's an interesting way to display the data at the summary level.
Of course you can use different summary levels that relate to your business. For example, divisions, salespeople, quarters etc.
How to Assemble 3D Reports
It's fairly straight forward to create a 3D financial report like the one above. Each visible side of the cube is a table in your workbook. Here are the 3 you can see in the cube above:

You then select one range at a time and press CTRL+C to copy the range to the clipboard: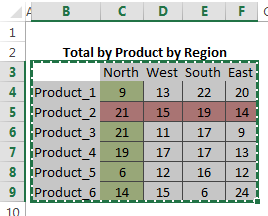 In the Paste Special menu choose Paste Linked Picture: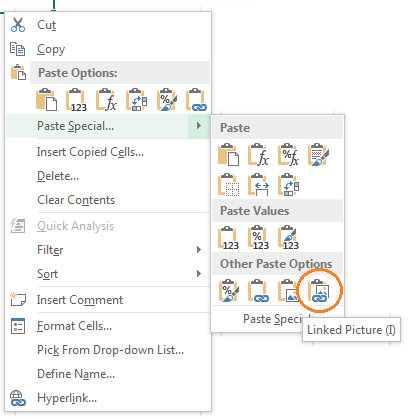 In Excel 2007 the menu for pasting a Picture Link is slightly different: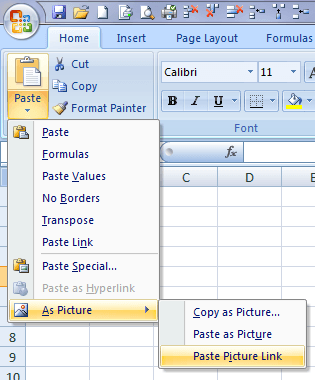 Note: Unfortunately in Excel 2007 you cannot apply the 3D effects to the linked picture so that's as far as you can go 🙁
Tip: the great thing about using a Linked Picture is if any of the values or formats in the table change you will see them instantly update in your cube too. No need to copy the table again.
Pasting the range of cells you copied as a linked picture results in an image that is an object which hovers above the cells of your worksheet, in the same was as picture does.
Next use the Picture Effects (Picture Tools > Format menu) on the Ribbon to apply 3D effects to the image: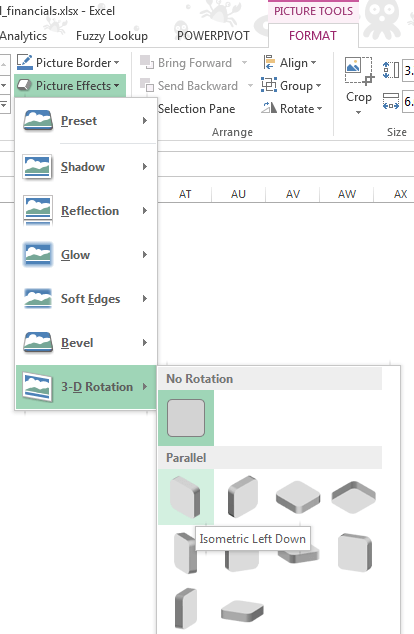 Rinse and repeat for the other two tables/sides of your cube.
Enter your email address below to download the sample workbook.
By submitting your email address you agree that we can email you our Excel newsletter.
Please enter a valid email address.
Thanks
I'd like to thank Roberto for allowing me to share his idea with you.
If you'd like to see more of Roberto and the Frankens Team's work I highly recommend you take a few moments to browse their site.