Often, we'll have a list of month names that we want to convert to a date, or even just convert month names to numbers.
We can use the MONTH function to do this; see examples below: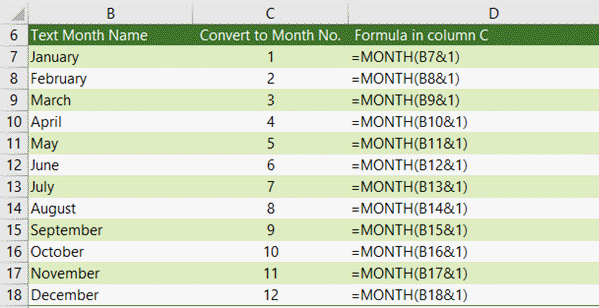 How it works:
By concatenating a 1 to the text month name in column B we provide the MONTH function with a text date it can recognise/use. We can see how the formula in cell C7 evaluates in the Evaluate Formula dialog box below: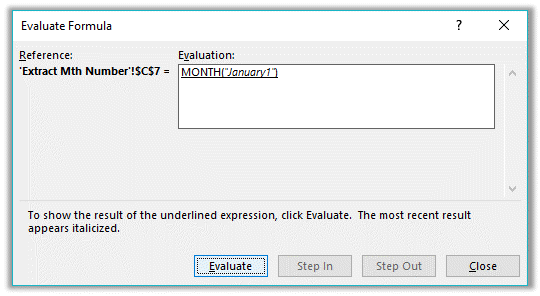 Convert Month Names to Dates
We can exploit this use of the MONTH function to create a date serial number (shown in column C below). You can then format them as a date (shown in column D below), using Format Cells.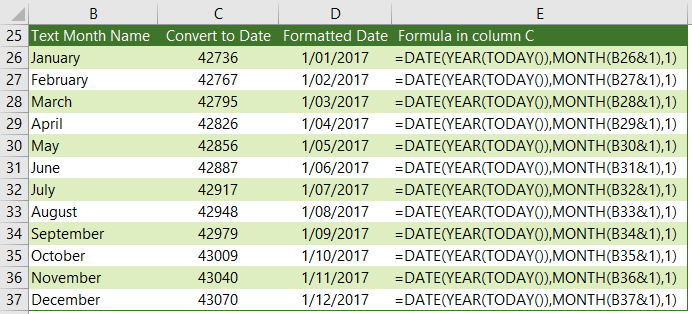 Note: The formula in column C converts the month name in column B to the first day of each month in the current year. You can replace the 'YEAR(TODAY())' part of the formula with a different year, if you prefer.
Tip: You can also convert abbreviated month names to numbers or dates:

*Special thanks to Sunny Kow for reminding me about this tip.
Want More
Learn more about how Excel handles dates and time in our comprehensive guide to working with Excel Date and Time, or download the files below.
Free eBook - Working with Date & Time in Excel
Everything you need to know about Date and Time in Excel - Download the free eBook and Excel file with detailed instructions.
Enter your email address below to download the comprehensive Excel workbook and PDF.
By submitting your email address you agree that we can email you our Excel newsletter.
Please enter a valid email address.