A new feature in the Excel mobile app (iPhone and Android) is the ability to take a photo of your data and import it to an Excel worksheet. The import data from a picture to Excel feature is available to all mobile app users. No 365 subscription is necessary!
If you have a Mac with Microsoft 365 you can also insert data from a screen clipping on your clipboard, an image file from your computer or from your iPhone camera!
Watch the Video

Get Excel for Mobile
Download Excel for iPhone or iPad.
How to import data from a picture to Excel
Step 1: Open the Excel mobile app on your phone.
Step 2: Select an empty cell where you want the data to be placed.
Step 3: click the import data from a picture icon in the bottom toolbar.

Step 4: take a photo of the data you want to import.
Tip: ensure the orientation of the photo is portrait and well lit. This will help Excel read the data correctly.
Step 5: Use the pull handles to crop the image to select only the data you want to import.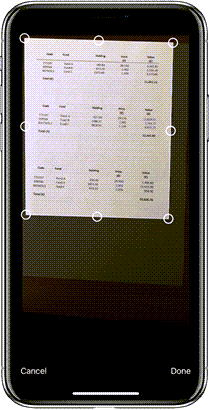 Step 6: Edit and make any necessary changes. Excel Data From Picture uses AI for more accurate results and with the use of machine learning models it will continuously improve over time.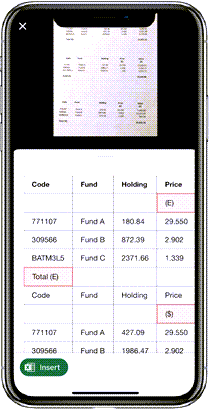 Step 7: Click Insert to finish the import of the picture to Excel.