The Developer tab in Excel gives you access to features and tools that help you to write and run macros.  It's not enabled by default so this is what you do to get access to it.
Excel 2007
Click the Microsoft Office button (the round button at top left)
Click on Excel Options

Click Popular
Click on Show Developer tab in the Ribbon

Click OK
Excel 2010 & 2013
Click on the File tab
Click Options (near the bottom of the list on the left hand side)
Click Customise Ribbon
Check Developer as shown here
Click OK<
2010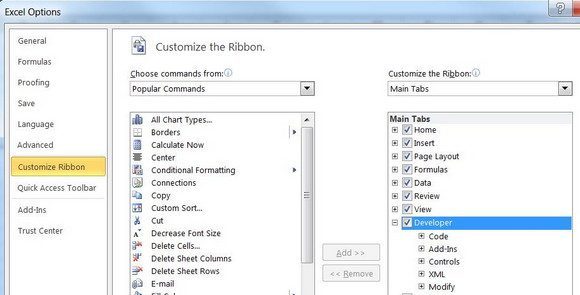 2013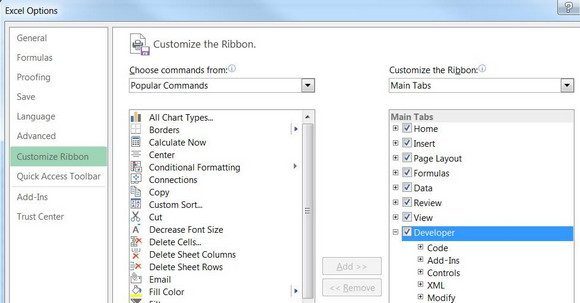 Please Share
If you liked this or know someone who could use it please click the buttons below to share it with your friends on LinkedIn, Google+, Facebook and Twitter.