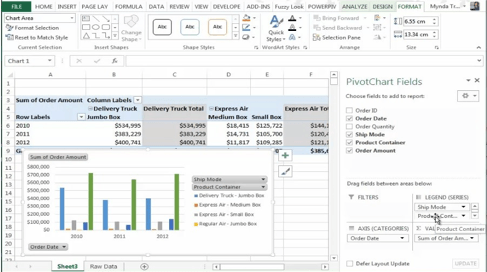 On this page you can:
Download the webinar video recording
Download the Excel workbook used in the webinar

Download Webinar Video and Workbook
Please enter your email below to get the video and file downloads.
By submitting your email address you agree to join our mailing list and receive our email newsletter.
Please enter a valid email address.
Pivot Tables Course
With Pivot Tables you can quickly summarise and analyse massive amounts of data.
Learn to create reports extremely quickly with just a few mouse clicks.
Watch how quickly the data below becomes meaningful information. Pivot Table reports are easy to change too. No formulas to edit, no copy and paste.

Pivot Table Webinar Video

Excel Workbook : Start

Excel Workbook : Finished

Pivot Table Cheat Sheet
TIP: Right click the links with your mouse and choose 'Save as', 'Save target as' or 'Save link as'